:: SUPERVISED GERMAN PROGRAMS FOR TEENS (12 - 17)
includes SUPERVISION studying with international teens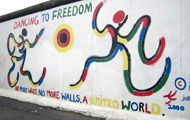 Study in the capital - BERLIN (16-17)
Bustling international city
Many cultural and social activities
Supervision level: MEDIUM
Lodging: On campus in Residence
Curfew: No later than 10pm, agreed on with Camp staff
(SUMMER PROGRAM IN BERLIN VILLA)
Please Note: There is other camps in Berlin for ages 7 - 17. Please inquire.

In the heart of Bavaria - MUNICH (12-17)
Program located right next to Lake Spitzingsee
View of lake or mountains
Supervision level: MEDIUM
Lodging: On campus in Residence, 3/4 bedded rooms
Curfew: No later than 10pm, agreed on with Camp staff
(ADVENTURE CAMP IN MUNICH)
Please Note: There is other camps in Munich for ages 7 - 17. Please inquire.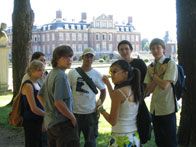 Old University City - MUNSTER (16-17)
Münster is the third biggest university city
Picturesque, historical centre of the 1200-year-old city
Supervision level: MEDIUM
Lodging: Host family - so for more independant student
Curfew: Suggested 10pm - course NOT for complete beginners
(SUMMER PROGRAM IN MUNSTER)

The capital of the Black Forest - FREIBURG (13-17)
Located near the Black Forest
At the border with Switzerland and France
Supervision level: HIGH
Lodging: Residence (Quadruple rooms)
Curfew: 10pm
(SUMMER PROGRAM IN FREIBURG)
:: INDEPENDENT GERMAN PROGRAMS FOR MATURE TEENS (16+ )
who require NO SUPERVISION & feel comfortable studying with adult students & living with a host family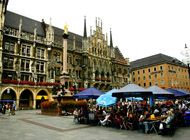 Available all year - MUNICH (16+)
Study & enjoy cultural activities with adult students
Located in the heart of the city
Supervision level: NONE
Lodging: live with local host family / private room / 2 meals daily
Curfew: NONE
GERMAN PROGRAM IN MUNICH (Homestay)

We will give you unbiased help in choosing the right type of language vacation to match your needs and requirements.